The Olidan Promise
Confidentiality, Ethics, Professionalism
We are committed to representing all clients and potential clients with the highest level of professionalism and respect, so that their reputation is never in jeopardy.

We are committed to doing whatever it takes to add value to both clients and candidates.

All confidential information relating to the job assignment will be handled accordingly at the discretion of the client.

All information gathered on candidates will be treated with utmost discretion and resumes will not be forwarded to or discussed with anyone unless permission is first granted by the candidate.

Employees of client companies will not be solicited for roles with other clients that Olidan Search Partners Inc. represent.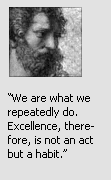 - Aristotle
Copyright Olidan Search Partners Inc. 2006. All rights reserved